DriveCrash has partnered with the following non-profits to help better serve our community. If you are interested in joining DriveCrash Community please contact us at 800-233-3648
Create Now

Create Now gives youth opportunities to find their voices through arts mentoring and education. We especially serve children ages 2-21 who have been abused, neglected, homeless, domestic violence victims, incarcerated, etc. by matching them with artists, writers, musicians, actors, dancers and others, including mentors who teach life skills. Create Now provides training and materials to implement therapeutic programs in music, writing, visual arts, performing arts, fashion and digital media at 100+ partner agencies, like shelters and group homes.
While Create Now focuses on using arts education as an intervention tool for vulnerable youth, our programs help prevent cycles of abuse, homelessness and violence. We also reach disadvantaged students in Title 1 schools who are at-risk of dropping out.
Each year, we bring thousands of these "forgotten children" who have fallen through the cracks to concerts, plays and other cultural events at premiere venues in the region. We have reached 36,000 of the neediest youth in Southern California during the last 20 years.
www.createnow.org    Facebook: /Createnow   Twitter: #createnow   Instagram: #createnowarts
Orange County Children's Book Festival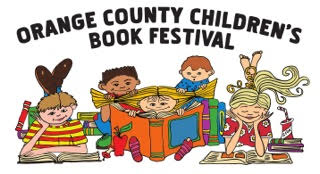 The 13th Annual Orange County Children's Book Festival will take place on the campus of
Orange Coast College in Costa Mesa on Sunday, October 1, 2017 from 9:30 am to 4:30 pm.
The Festival is the largest children's book event in the country with more than 100 authors, dozens of illustrators and storytellers, over 125 exhibitors selling books, educational school supplies, tutoring services, private school opportunities, and literacy advocacy.
There are 5 stages: Kid Entertainment, Animal Book Authors, Illustrator Demonstrations, Storytellers, and Middle Grade/Teen/Young Adult Authors. There are interactive exhibits, an animal petting zoo, exotic animal presentations, a puppet theatre, model trails, and a trackless train that takes attendees on a trip around the campus. There is plenty of food and drinks.
The Festival is a FREE community event with FREE parking.
Orange County Child Abuse Prevention Center
The Orange County Child Abuse Prevention Center is a 501(c)(3) nonprofit directly serving at-risk children and families in crisis to prevent and break the generational cycle of child abuse. We value every child's right to grow up in a safe and nurturing home environment.
Our programs work with parents to create healthier environments for children, ultimately building stronger families. By providing families with the tools and education they need to build nurturing homes, we are breaking the generational cycle of abuse. One child at a time, one family at a time, we are creating stronger families and healthier communities.
Loaves, Fishes & Computers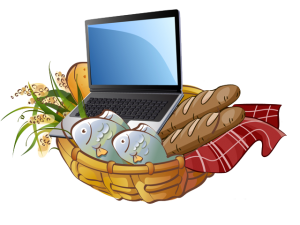 Founded in 2009, the mission of Loaves, Fishes & Computers is to help overcome the digital and economic divides by providing low-cost or no-cost computer systems, technology assistance and computer repair to low-income families, seniors, veterans, people with disabilities, and non-profit organizations, while providing volunteers a warm and welcoming place to learn, share and grow in the field of Computer Science and Information Technology. We are a 501c3 nonprofit located in Salinas, CA.