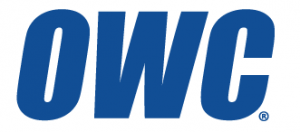 OWC Data Recovery
Need help with OWC Data Recovery? DriveCrash™ can help. Do not panic!!
If you have just suffered a loss of access to your hard drive, remember to stay calm! In most cases (over 97% of them), using correct procedures, data can be recovered from inaccessible or defective storage device. Contact DriveCrash™ to learn more about OWC Data Recovery.
All recovery jobs are treated on an urgent basis and recovery, in most cases, takes less than 24 hours to complete.
OWC Data Recovery
We Recover all models of OWC drives including all RAID configurations. With over 24 years of Experience we will recover all data possible for OWC Data Recovery.
We recover all sizes and types of OWC hard drives. Some of the models we recover are:
• All OWC Mercury Drives
• All OWC Mercury Elite Drives
• All OWC Mercury Elite Pro Drives
• All OWC Mercury On-The-Go Pro Drives
• All OWC Mercury Electra SSDs
• All OWC Mercury Enterprise Pro SSDs
• All OWC Aura Pro SSDs
• All OWC Elite Pro Dual Enclosures
• All OWC ThunderBay Enclosures
OWC markets upgrade kits for iMac, Macbook Pro, Macbook Air, Mac mini, and Mac Pro. The Data-Doubler installation kit allows customers to add a second 9.5 mm or smaller 2.5″ SATA hard disk drive or solid state drive to the optical drive bay of a Mac mini, MacBook, or MacBook Pro. The optical drive can then be repurposed as an external drive. OWC designs and manufactures solid state drives based on SandForce controllers. MaxRAM is a line of memory upgrades for Apple products. NewerTech NuPower is a line of replacement batteries for specific Apple products.
For more information on OWC Data Recovery:
Contact Drive Crash at 800-233-3648