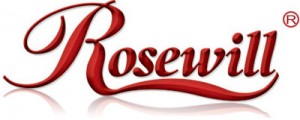 Rosewill Data Recovery
Need help with Rosewill Data Recovery? DriveCrash™ can help. Do not panic!! If you have just suffered a loss of access to your hard drive, remember to stay calm! In most cases (over 97% of them), using correct procedures, data can be recovered from inaccessible or defective storage device. Contact DriveCrash™ to learn more about Rosewill Data Recovery. All recovery jobs are treated on an urgent basis and recovery, in most cases, takes less than 24 hours to complete.
Rosewill Data Recovery
We Recover all models of Rosewill drives including all RAID configurations. With over 24 years of experience we will recover all data possible for Rosewill Data Recovery. Some of the models we recover are:
• All Rosewill RSV RAID Subsystems
• All Rosewill R2 RAID Subsystems
• All Rosewill R2 External Enclosures
• All Rosewill RX External Enclosures
• All Rosewill METAS External Enclosures
Rosewill is a subsidiary of Newegg, an online retailer of computer hardware and software. The company was founded by Fred Chang, a Taiwanese immigrant, in 2001. Chang was Newegg's chairman and CEO until August 1, 2008, when it was announced he would step down as CEO and chairman while remaining a member of the Board of Directors and Executive Committee. Chang also retained his position as President of Newegg's Chinese operations.

For more information on Rosewill Data Recovery:
Contact Drive Crash at 800-233-3648