Water Damage Data Recovery – 24/7 Service
Need help with Water Damage Data Recovery? DriveCrash™ can help. Do not panic! We can help!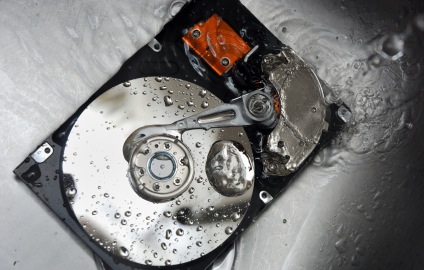 If you have just suffered a loss of access to your hard drive due to water damage, remember to stay calm! In most cases (in fact over 97% of them), using correct procedures, data can be recovered from inaccessible or defective storage device. Contact DriveCrash™ to learn more about Hard Drive Data Recovery. Hard drive water damage may be caused by natural disasters or human intervention. We recover data from severe water damaged drives.
Some recent success recoveries:
• USC 47 water damaged drives including laptops and small raids

" Thank you for recovering all the drives we sent you." Ed L.
 • Philip Morris International water damaged 16 Drive Raid 5 with SQL

All SQL Databases recovered.
" After the flooding we were devastated but you saved the day." IT
 • Laguna Beach Dog Pound

" Thank you for the great work."
Water Damage Data Recovery
We Recover all models of hard drives including all RAID configurations. With over 24 years of Experience we will recover all data possible. All recovery jobs are treated on an urgent basis and recovery in most cases takes less than 24 hours to complete.
Have a question concerning; water data recovery, recovery of wet drive, wet hard drive, wet hard drives, wet raid, wet laptops, wet iPhone, water in computer, water in laptop, water in hard drive, or water in hard disk? Call DriveCrash™!
For more information on Water Damage Data Recovery:
Contact Drive Crash at 800-233-3648