Clean Room Data Recovery – 24/7 Service
Need help with Clean Room Data Recovery? DriveCrash™ can help. Do not panic! We can help!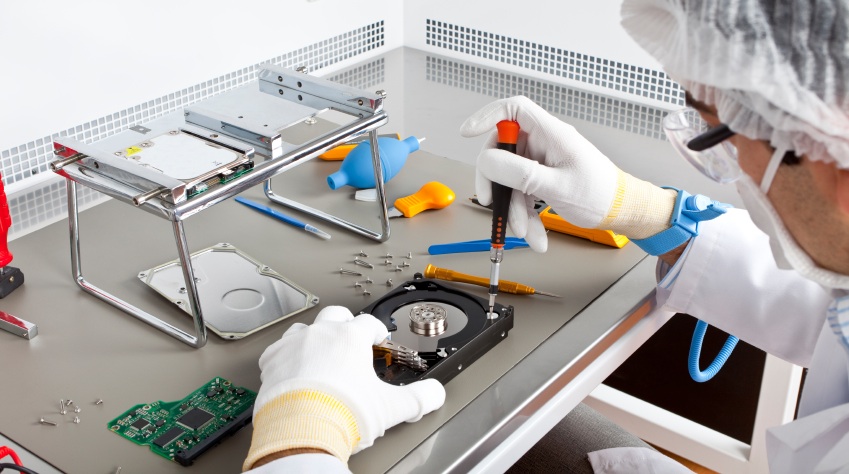 If you have just suffered a loss of access to your hard drive, remember to stay calm! In most cases (in fact over 97% of them), using correct procedures, data can be recovered from inaccessible or defective storage device. Contact DriveCrash™ to learn more about Hard Drive Data Recovery.
Clean Room Data Recovery
DriveCrash™ maintains a Class 100 Clean Room with a Clean Room Engineering filtration system. Dust particles and other abrasive particles are kept out of the delicate hard drive data equipment. Hard disk drive components such as magnetic read heads and platters are kept clean so our engineers can do the best job possible.
Clean Rooms require routine maintenance to keep them clean enough to do this kind of work. The facility at DriveCrash™ assures the best treatment of your hard drives and precious data.
We Recover all models of hard drives in our Clean Room including all RAID configurations. With over 24 years of Experience we will recover all data possible. All recovery jobs are treated on an urgent basis and recovery in most cases takes less than 24 hours to complete.
For more information on Clean Room Data Recovery:
Contact Drive Crash at 800-233-3648